Connecticut Democrats Are Coming for Your Kids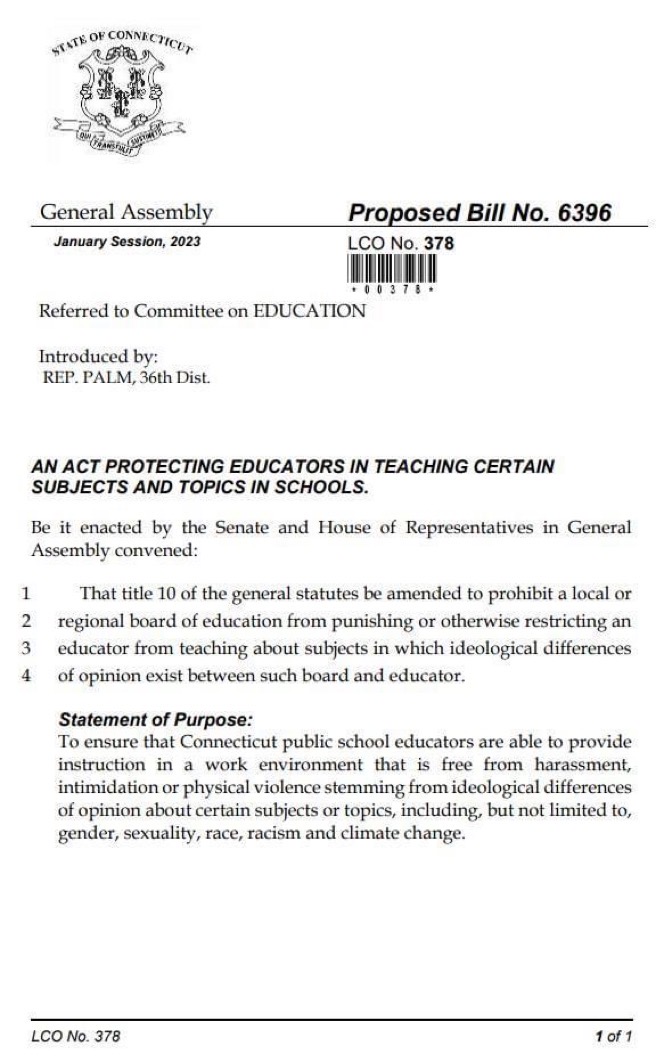 Connecticut Democrats are continuing their assault on parental rights in two new proposed bills in the CT House of Representatives.
H.B. 6396

(Rep. Palm, 36th District) seeks to prohibit local or regional boards of education from having a say in how an educator teaches certain subjects, including gender, sexuality, race, racism, and climate change.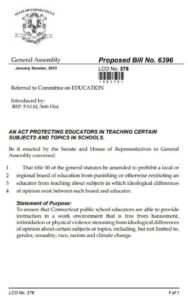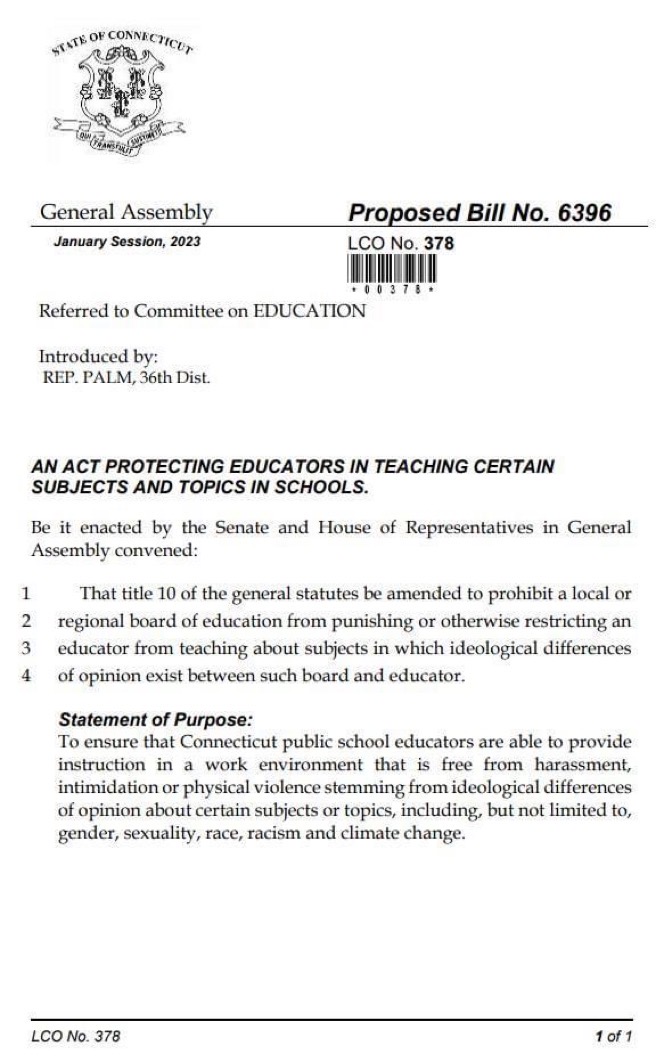 H.B. 6192

(Rep. Keitt of the 134th District, Rep. Johnson of the 143rd, Rep. McCarthy Vahey of the 133rd, and Rep. Leeper of the 132nd) would allow public school teachers to be exempt from FOIA requests pertaining to their conversations with students about sexual orientation, gender identity, race, etc.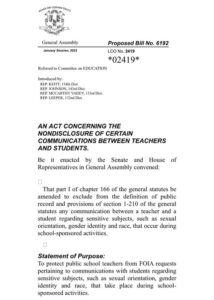 Why It Matters: Connecticut Democrats always made it clear that they did not support parental rights in education – but now they are looking to radically change the laws to reflect their agenda. They want to remove parents from the equation; they want government and educators to exercise power over your children. 
Zoom out: Connecticut Democrats have a history of ridiculing and rejecting the idea of parental rights.