Stefanowski Vows to Support Connecticut Police As Governor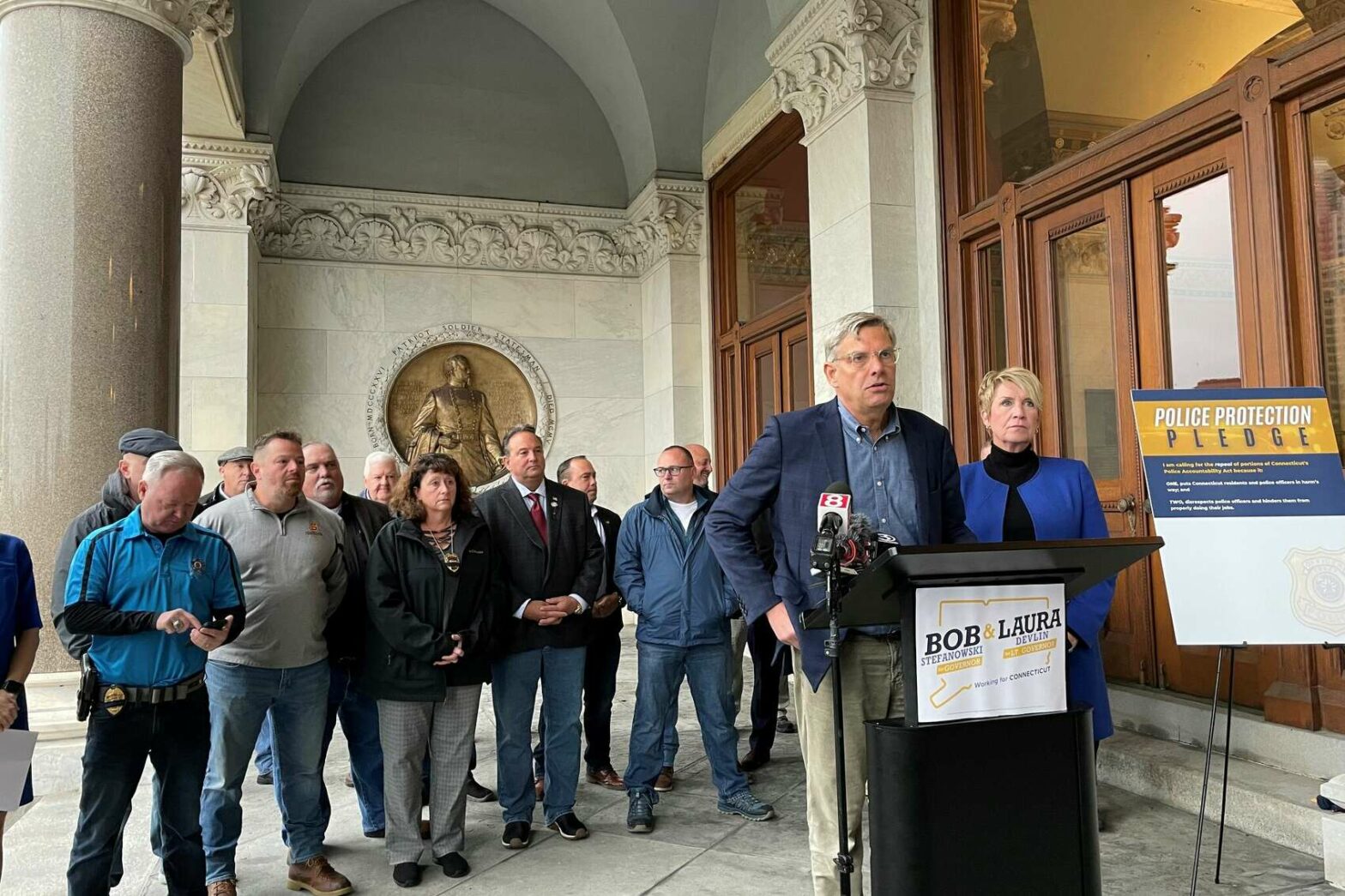 Governor Ned Lamont and Connecticut Democrats would prefer that you ignore the crime that we are seeing in our communities across Connecticut. And when pressed on the issue, Lamont says this: "On crime, we've done what we can do here." Our state deserves better than tone-deaf, career politicians who disregard the threat of crime on our streets. In the last four years, Governor Lamont and Connecticut Democrats have proven that they cannot, or will not, fight crime by supporting Connecticut law enforcement. 

But Republican candidate Bob Stefanowski is ready to do just that. Today, Stefanowski and Lieutenant Governor candidate Laura Devlin affirmed their commitment to the police. Stefanowski pointed out that while he's been campaigning for months, he has not "met one person – not one – who said they feel safer than they did four years ago." 
Connecticut Democrats have worked day in and day out to prevent our police from doing their jobs. Their "police accountability" bill has only made our communities more dangerous and our police more vulnerable. 
Stefanowski and Devlin will bring back qualified immunity for police and review the use of force standards. Now more than ever, we must support law enforcement. 
When you visit the ballot box this November, remember that only one political party in Connecticut has a proven record of supporting our police.