2 events,
North Branford Potato and Corn Fest
Visit the North Branford Republicans tent at this year's Potato and Corn Fest!
1 event,
Hours: Friday 4:00 pm - 11:00 pm Saturday 8:00 am - 11:00 pm Sunday 8:00 am - 6:00 pm ADMISSION General Admission $10.00 Senior ...
1 event,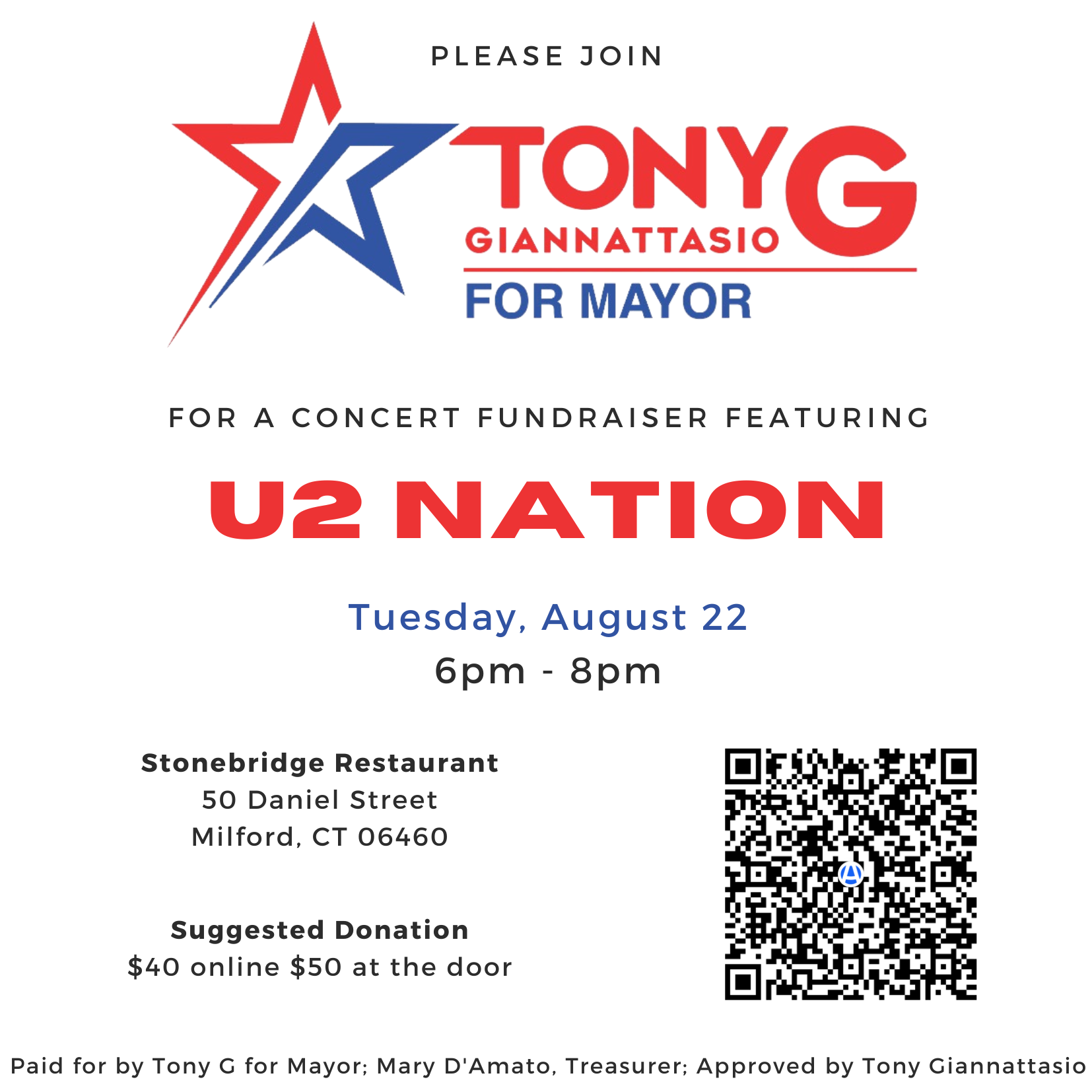 Join us for a fun evening with U2 cover band U2 Nation. Get your picture with Tony G on the red carpet and enjoy ...
1 event,
Hours Thursday 4pm–11pm Friday 10am–11pm Saturday 9am–11pm Sunday 9am–6pm Admission Adult – $10 Senior (65+) – $8 Military (with ID) – $8 ...
2 events,
Terryville Lions Country Fair
Friday August 25, 2023 Fair opens at 4pm Exhibits: 5pm - 10pm Mega Mini Horse Pulling: 5:00pm Opening Ceremonies: 5:00pm Wood Sculpturing: All day ...
3 events,
Lobster, Clams Corn, Potato, and Clam Chowder August 26tth at 5:00 PM Warren Woods, 251 Brick School Rd. Cost $50.00 per person. $15.00 ...
2 events,
Friday, September 1 4pm: Gates Open 6pm: Tractor Parade: Flagpole 6pm: Opening Ceremony with CT Army National Guard: Flagpole 6-8pm: Karaoke: Gazebo 7pm: Street ...
HOURS Friday Open at 12pm Saturday, Sunday, Monday Open at 9am Ticket Booths close at 9pm on Friday, Saturday & Sunday, and at 5pm on Monday ...
3 events,
Hours - See Here Admission The admission fee is $10.00 for adults. Senior citizens' admission fee is $5.00 on Saturday only. Children under ...