Party Officers: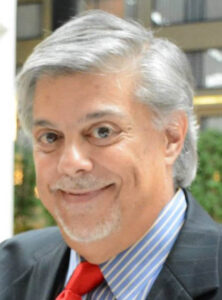 Chairman, Ben Proto
Benjamin (Ben) Proto, has been actively involved with Republican politics and campaigns for over 35 years. In 1987, Ben joined the Connecticut House Republican Caucus as Counsel, subsequently becoming Chief Counsel in 1991. Ben served as Staff Director for the Connecticut House Republican 1991 Redistricting program. In 1994, Ben was tapped to manage the US Senate campaign for Dr. Gerald Labriola. Ben has served as Chairman of the Stratford (CT) Republican Town Committee and Chairman of CT GOP-3. In 2000, Ben, (together with Chris Healy and Ben Davol) was the State Coordinator of Senator John McCain's CT Presidential Primary team, helping Senator McCain win the Connecticut Primary, the first closed Republican Primary victory of Senator McCain's campaign. Ben was selected as a delegate to the 2000 National Convention and served as a member of the Convention Rules Committee.  Ben again teamed up with Senator McCain in 2008, in a similar capacity, and again helped Senator McCain win the Connecticut Presidential Primary. Ben was again selected as a delegate to the 2008 Republican National Convention, serving on the Credentials Committee.
Ben Proto worked with Steve Obsitnik on Steve's 2018 gubernatorial campaign, serving as convention manager for the campaign. Together with Dick Foley, they developed a convention strategy that helped Steve become one of only three candidates to qualify, with 15% or more of the convention vote, for the Republican gubernatorial primary.
Ben has served as the state Convention coordinator for three gubernatorial campaigns and two US Senate campaigns. Ben has advised numerous local, state, and federal campaigns and political organizations, as both a political consultant and as an attorney, on issues related to state and federal campaign finance and election laws.
In addition to his work here in CT, Ben was asked by the International Republican Institute to travel to Albania to work with the emerging political parties on developing campaign and political strategies and tactics and candidate recruitment. Ben is also a member of the Stratford Republican Town Committee, the Republican National Lawyers Association and is the former Deputy Registrar of Voters in Stratford.
Ben Proto is a seasoned political operative in Connecticut with an acute understanding of the political environment, both within the Republican party as well as the general electorate. He has worked with candidates seeking election to local office through candidates seeking the office of President of the United States. He has been entrusted to serve as a delegate to numerous local, state, and the 2000, 2008, 2016 and 2020 national conventions, serving, not only as a delegate but also on various convention committees.
In June, 2021, Ben was overwhelming elected to serve as Chairman of the Connecticut Republican Party. Ben was the first State Party Chairman to have all 2022 statewide candidates who sought to participate in the Citizen Election Program qualify for public financing.
Since becoming Chair, Ben has increased the level of communication with local party leaders and activists, has reestablished strong relationships with the RNC, NRCC, NRSC & RGA, has improved data collection and analysis, implemented renewed and updated technology platforms for candidates, local parties, and campaigns.
In June, 2023, Ben was unanimously reelected for a two year term as Chairman of the Connecticut Republican Party.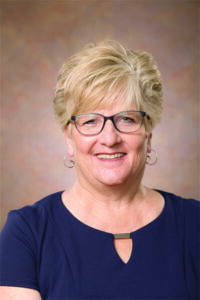 Vice-Chair, Mary Ann Turner
Mary Ann Turner has been a member of Connecticut Republican State Central Committee since 2013, representing the 7th Senatorial District (Ellington, Enfield, Somers, Suffield, East Granby, Granby, Windsor, Windsor Locks).  She has been a member of the Budget & Control Committee since 2015 and is currently serving her second term as the Vice Chair of the State Party.
Mary Ann has always been active with the State Party and has shared her expertise in project coordinating and conference planning.   She has worked with the staff on the annual Bush Dinner numerous times and has helped organized the CT Republican State Conventions in 2018 and 2022.  She is the former Enfield Republican Town Chair and under her leadership Republican victories were gained from 2007-2019 in a strongly held Democrat town.  Mary Ann is a true "volunteer" coordinator and does her part to increase town committee membership and finding people to fill the "bench" as potential candidates both at the local and state level.
Mary Ann is currently the Chairman of the Economic Development Commission, Secretary of the Zoning Board of Appeals and President of the North Central CT Professional Business Women in Enfield, CT.
Professionally, Mary Ann is the principal of Projects Unlimited a conference planning and marketing company.
Mary Ann and her husband, Ed Turner, live in Enfield, CT with "Chief" their very spoiled Labrador retriever and spend many weekends in Washington, NH at their camp moving wood, gardening and "dabbling her toes" in New Hampshire politics – just to stay busy.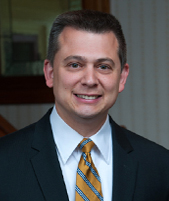 Treasurer, Lou Spadaccini
A member of the Connecticut Republican State Central Committee since 2015, Lou Spadaccini represents the Fourth Senatorial District (Andover, Bolton, Glastonbury and Manchester). Prior to being elected Treasurer, he served for six years as a member of the Budget and Control Committee and as Chairman of this committee for four years. Lou's more than thirty years of experience volunteering for the Republican Party includes coordinating local campaigns and filling the role of treasurer for many candidates for state and municipal office. Lou has been a member of the Manchester Republican Town Committee since 1994.
Lou has a long record of public service to the Town of Manchester. From 2007 through 2011, Lou served as Mayor of Manchester. He also served for twelve years as a member of the Manchester Board of Directors and three years as member of the Manchester Board of Education. As an attorney in private practice since 1997, Lou represents clients in a wide range of legal matters including real estate transactions, estate planning, and court and administrative hearings. Lou presently serves as Town Attorney for the Town of Vernon and was a Commissioner for the State of Connecticut Victim's Compensation Commission.
Lou lives in Manchester with his wife and daughter.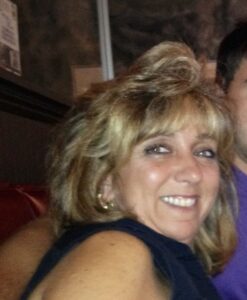 Secretary, Lisa Milone
Lisa Milone is a dedicated life-long Republican with a passion for community involvement and advocacy. Raised in Milford, she has been actively engaged with the Republican party from an early age, gaining valuable experience and insights during her time with the Registrar Of Voters while living in her hometown. Working diligently in numerous elections, Lisa developed a strong understanding of the democratic process.
Residing in New Haven for over 30 years, Lisa has been an active participant in the local Republican scene. Currently serving as the Treasurer for NH Republicans, she has been deeply involved in various state and local campaigns, occupying diverse roles, and contributing to the growth of the Republican presence in New Haven. Lisa's dedication to the GOP is evident through her membership in the State Central Committee since 2021. One of her most significant early experiences was working on the campaign of Larry DeNardis, a milestone that ignited her passion for political involvement.
Lisa is also the proud mother of a son named Joseph, who has followed in her footsteps of making a difference in people's lives. Joseph's commitment to his community reflects the values instilled in him by his mother, Lisa. Together, they are a family devoted to public service and positively impacting the lives of others.
Lisa's parents made an incredible impact on their community by raising over 100 foster children during her childhood, instilling in her a deep sense of empathy and compassion. This background influenced her volunteer work with Children in Placement, where she has dedicated over ten years as a Guardian ad Litem, passionately advocating for children's rights and finding the best possible permanency placements for them in probate cases.
Throughout her adult life, Lisa balanced entrepreneurship and public service, owning and operating a successful Hair/Skin & Nail Salon in Milford for over 25 years. Alongside her entrepreneurial ventures, she has also partnered in a Convenience Store in West Haven. Recently, Lisa transitioned from her position at the Registrars Of Voters for the City of New Haven to work with Communicare as a Multi-Dimensional Family Specialist.
Overall, Lisa Milone's life has been characterized by her unwavering commitment to her Republican values, her advocacy for children's rights, and her belief in strengthening families and communities. Her diverse experiences, ranging from business ownership to social work, have shaped her into a dynamic individual ready to make a positive impact wherever she goes.
RNC Committeeman, The Honorable John H. Frey
State Representative John H. Frey was elected as the Connecticut National Committeeman to the Republican National Committee in January of 2007. He was elected to a full term in June, 2008. On the RNC, he serves on the Rules Committee, Redistricting Committee and Site Selection Committee (which will recommend the location on 2012 National Convention). Rep. Frey won re-election to serve as State Representative for the people of the 111th District on November 4, 2008. Serving in his sixth term, Representative Frey was re-appointed by the House Minority Leader, Larry Cafero, to serve as Minority Whip. Rep. Frey also serves on the Legislature's Finance, Revenue, & Bonding Committee, the Banks Committee and is the lead Republican on the Select Committee on Aging. Before winning election to the state House of Representatives, former Governor John Rowland appointed Representative Frey 'Chairman' of the Connecticut Real Estate Commission in 1995, holding the distinct honor as the commission's youngest Chairman in state history. Representative Frey is the Principal/Co-owner of Century 21 Landmark Properties in Ridgefield. Since founding the firm in 1992, he has provided full real estate service; specializing in residential, commercial, relocation and fine homes division. Representative Frey's firm has received the distinguished "President's Award" for top quality service and high production. Representative Frey resides on Copps Hill Road in Ridgefield.
RNC Committeewoman, Leora Levy
Leora has always felt that her life has been a blessed one.  The driving principles of her life have been inspired by the concept of "tikkun olam," "to repair the world: to raise her sons well, to give back to her community and to her country for those blessings from which she has benefited.  The United States has been a haven and heaven for her family.  Leora was born in Havana, Cuba and escaped Castro's Communist Revolution with her family in 1960.
Mrs. Levy is proud to serve as the Republican National Committeewoman for the State of Connecticut since 2016 and has made it her role to assist candidates from throughout CT to win!  In January 2021, Leora was elected to represent the Northeast Region on the Executive Committee of the RNC.  Here in CT, she has served as Finance Chair for two gubernatorial Campaigns (Tom Foley 2014 and Bob Stefanowski 2018) and for the CT Republican Party from 2013 to 2015.  She has volunteered on campaigns from Presidential to local levels in CT and nationwide for over forty years.
Leora was proud and honored to be nominated by President Donald Trump to be the US Ambassador to Chile in October of 2019.  She graduated from Ambassador School at the Foreign Service Institute of the US Department of State in October 2019 and then worked at the State Department first in person then remotely until December 31, 2020.  Despite having a hearing and then being voted out of the Foreign Relations Committee in July of 2020, her nomination and many others were left unconfirmed on the floor of the Senate when they were blocked by then Minority Leader Chuck Schumer.
In the 2016, Leora served as a surrogate for the Donald J. Trump Presidential Campaign, debating Democrat Ann Lewis in Cleveland, OH.  She volunteered as a bundler, event organizer/host in CT and grassroots volunteer in NH on Jeb Bush's short-lived Campaign in 2015 – early 2016.  In 2012, she served on Mitt Romney's Presidential Campaign Finance Committee and was Co-Chairman of Women for Romney in CT.  She also served on Romney's Jewish-American Advisory Board, serving as a surrogate for his campaign in that capacity.  Leora has served on the Finance Committees for the RNC, the NRSC and the NRCC.  Leora has hosted and organized events for Republican Party organizations and candidates from around the country, welcoming many of our Republican national leaders to her home in Greenwich.
Leora was Co-Chairman of the Board of the Bruce Museum of Art and Science and served as a trustee there for many years.  Leora also organized and successfully ran the campaign in Greenwich to relocate and build a new animal shelter, called "Shelter Our Strays."  She continues to chair the Advisory Committee that administers a fund to support the shelter.
Leora has supported our active-duty military and veterans as a Director of Soldier Strong which provides exo-skelton suits for paralyzed veterans, enabling them to stand up and to walk, and through her support for ECAD, an organization that trains and provides service dogs for our veterans.  Both of these organizations are based in CT.  In 2009, she also organized a project to furnish the first two MTBI clinics for our wounded soldiers in Afghanistan at Bagram Air Force Base and in a remote Afghan location. Leora philanthropic involvements have included organizations in Connecticut, New York and Israel.
Leora graduated from Brown University (A.B. International Relations) in 1978 and was a trader at Phibro Salomon (one of only a handful of women worldwide in that position at the time). Leora and her husband, Steven, have lived in Greenwich for 33 years having raised three sons and seven dogs there. Leora grew up in Charlotte, N.C.  She is fluent in Spanish and French and loves cooking, traveling, sailing, skiing, tennis and swimming.